How to
FIND AND ENJOY T

RUE LOVE

…EVEN IF YOU THINK YOU CAN'T!
YOUR MOST PRESSING RELATIONSHIP QUESTIONS … ANSWERED!
Are you ready for REAL LOVE?
Is a small part of you resigned to the idea that true love is just not in the cards for this lifetime?
You've had one hell of a ride thus far. Relationships for you have not been what most people would call pleasant or enjoyable. Rather, they've been anything but.
To truly trust feels damn near impossible, but when you get those love goggles on…
You find yourself falling for the absolute wrong type of person for you.
Naturally, because you're smart, resourceful and spiritually aligned, you've done your healing and personal work, you read The Work, and you're ready for your other half to waltz into your life.
Yet you're secretly terrified you'll wind up alone.
Or, if that perfect partner does show up, you'll screw it up because you have no idea how to build a lasting love with someone.
Or on some small level? You don't feel like it's even possible, or that you're even worthy of the kind of soul quenching love you desire.
Here's the truth: You are as worthy of true love as any other person that has walked the planet.
See, as humans, we're WIRED to connect.
Part of the problem is that most of us haven't been shown
how to get love right

.
An even bigger problem might be that you've never experienced love as a thing that actually felt good.
Perhaps, you've dealt with abuse, addiction or any other kind of interpersonal trauma. True love does not feel like it's a part of your neural pathway.
Because it's not… yet.
The good news is that new neuroscience and psychology is showing us what love is all about, and that it's available to everyone, regardless of your past.
You're not broken.
You're worthy of a love that lights you on fire.
You may need to do some work, but you don't need to change who you are.
You need to understand your own blindspots and raw spots that might make you more vulnerable to winding up with certain kinds of people who might not be good for you.
You need to know your patterns in love and how you might sabotage yourself.
You also need the tools to recognize a partner of quality and how to nurture and grow your connection into a deep and meaningful relationship.
Then, you will start showing up in a way that honors that beautiful Soul of yours, and you'll finally be with a person of quality. The one who knows how you like your coffee. Who will drive through the snow and brave the madness of the Whole Foods parking lot to get you chicken soup when you're sick.
The one who has your back no matter what, loves you in spite of what you believe to be your flaws and is devoted to your happiness. This person will also challenge you like no other, but will help you be the best version of yourself.
How do you figure all that crap out without entering a lifetime of therapy?
You join me in
Revolutionize Your Love

: How To Find and Enjoy True Love Even If You Think You Can't.
WE'LL DIVE IN DEEP AND YOU'LL DISCOVER:
What you want versus what you need for a healthy relationship (hint: they're not always the same!)
​Your personal patterns in love that haven't worked, and how to reverse them so you will find the RIGHT partner for you
The warning signs of toxicity in a potential mate so you can move on faster and avoid getting your feelings all tangled up
​How to set boundaries so you feel comfortable with the pace of your blossoming relationship, whether it's in the early stages of dating or several months in
​How to navigate the challenges that arise in every relationship so you can communicate clearly and without those silly games
​Your own confidence to stand for what you desire and not settle, and how to know the difference between settling and simply being flexible
What your childhood has to do with it, and simple energy techniques to raise your love vibration and finally let the past go.
I've worked with hundreds of individuals and couples over the years with horrific romantic histories. They came to me with the idea that they simply were not cut out for an amazing relationship, and they left happier in love than ever.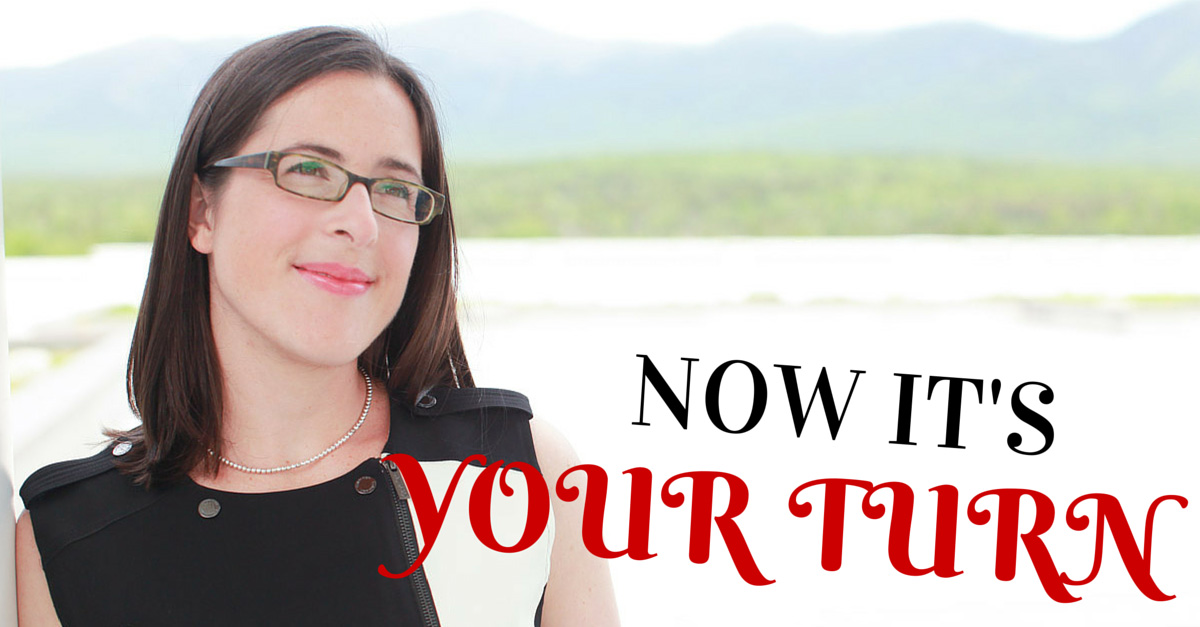 To embrace a love where you feel connected, protected and cherished.
To enjoy a safe and strong emotional bond.
To experience the kind of love that never wanes, even when you are cranky or have a big zit on the tip of your nose or you haven't finished paying off that credit card.
After all, you deserve to laugh until your face hurts, to trust your partner believes in you, sees you and is madly in love with you for who you truly are.
And here's the thing: You don't need to be perfect or figure out all your shit before getting involved with someone. If you feel ready for true love now, now's your time.
The best way to heal and flourish is to love and be loved.
Our intimate relationships are not only our teachers, but when strong, they give our brains a safety cue that makes it easier to face what can be a scary, uncertain and crazy world.
Sometimes, though, these relationships are the scariest places to be, so we don't dare breaking out of old "safe" patterns, but wind up giving up on love before it's even got a chance.
True love is the elixir of the soul.
It deepens your relationship with yourself, your spirituality and the world around you.
Taking the risk to open your heart to the right relationship is one of the best things you can do to raise your consciousness, vibration, heal your soul and truly create the life of your dreams.
It will also help us heal the world. Join me.
"If you are planning to start dating again, take this program with Jenev. Each session will help you prepare and /or move forward with dating."
5 Reasons Why You Should
JOIN the PROGRAM
Reason 1
You should join this program now because unless you address old habits and patterns in love that haven't worked for you in the past, you will continue to recreate them.
Reason 2
When you are stronger in love, you are healthier and live longer. You will also experience decreased stress, improved sleep, and better sex.
Reason 3
Research also shows that a healthy relationship literally changes the way your brain responds to fear and pain – in other words, you are braver and more resilient when you feel safe and securely in love.
Reason 4
Participants in this program have been self-help junkies and have said that this course in particular offered something that no other program did. There is nothing more valuable than an investment in yourself.
Reason 5
Even though this is a self-study program, if Dr. Jenev runs it LIVE again in the future, you will have access to the LIVE program by joining now (the price WILL go up, but you'll only pay once today)!
By the end of the

Revolutionize Your Love Program:
1
You will understand what a healthy relationship looks like and how to create one.
2
You will understand more about your emotions and how to manage them.
3
You will discover more about yourself and your patterns when it comes to attracting partners and when it comes to maintaining a relationship.
4
You will recognize ways that you have self-sabotaged yourself in the past when it comes to relationships, and you will discover how NOT to do this in the future, and what to do instead.
5
You will also learn about communication, forgiveness and how to trust again.
6
You will discover the difference between settling and being flexible, and will understand what your non-negotiables are in love.
7
Ideally, by the end of this program, you will have made changes in your current relationship if you are in one, so that you will enjoy greater satisfaction, fulfillment and meaning in love. If you are not presently in a relationship, you will get clear on exactly what to look out for in one and how to be the best version of yourself so that you can create the kind of true love you're dreaming of. If you have a history of bad relationships, you will understand exactly why, and what to do instead so that you can create true love.
Why bring me on as your LOVE MENTOR along the way?
I've worked with over a thousand clients over the years as a psychotherapist and coach, and have been trained by the best in the field of love and relationships.
I'm a doctoral level licensed psychologist, certified Emotionally Focused Therapist, and even though I specialize in working with couples, I've helped countless individuals who have struggled in their relationships change their patterns and create true love.
I'm spiritually inclined, and know the basics of energy psychology which I'll also share with you to unlock old patterns, fears and habits. These energy techniques are also revolutionary and have changed my life. I'm also happily in love myself.
I've worked with people from all walks of life and all kinds of families, all over the globe, from the homeless to the millionaire, from the neurotic to the schizophrenic. You know what the common denominator is among all of us?
Love. It's what makes us human.
Getting this area of your life right is not only possible, but will leave you healthier, stronger, happier and better at everything you do.
I'd love to be your guide.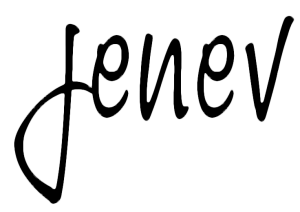 Module 1: The Revolutionary New Science of
Love
– What A Healthy Relationship Is All About
– What It Looks Like To You
– How We've Gotten Love All Wrong
– What You Need To Get Love Right
Module 2: Your New BFFs, Your Emotions
– The Significance Of Your Emotions, What They Mean, Why You Need To Get A Handle Of Them
– How To Be Besties With Your Emotions
– Exercises For Self-Awareness And Mood Regulation
– Simple Energy Techniques To Raise Your Vibe And Bust Through Fear
Module 3: Your Personal Pitfalls In Love
– The Specific Traps You Fall Into When Attracting Toxic Partners
– A Personalized Assessment To Look At Which Of The Primary 18 Relationship Blocks Are Yours (And What To Do About Them)
– What Your Childhood's Got To Do With It All After All (We Don't Need To Spend Years Here, Promise!)
Module 4: Your Patterns in Love
– Your Tendencies In Love Once You've Fallen
– How These Patterns Might Prevent You From The Kind Of Relationship You Need And Deserve And How To Avoid And Transform These Patterns
– Alternative Strategies To Connecting With Your Partner
Module 5: Red Flags and Warning Signs
– How To Spot A Narcissist Or Sociopath From A Mile Away
– How To Trust Yourself More- Your Non
– Negotiables In Love And How To Start Honoring Them
– How To Set And Keep Boundaries That Are Right For You
Module 6: Healthy Communication and Trust
– Relationship Communication 101
– The Difference Between Being Flexible And Setting- How To Start Trusting In A Way That Honors You, Even If You've Said "Never Again" In The Past
Still Wondering if Revolutionize Your Love is For You?
THIS CHECKLIST SHOULD HELP…

Revolutionize Your Love IS about how to create a solid love that will last a lifetime

Revolutionize Your Love is for you if you want to create and enjoy your best love.
Revolutionize Your Love is NOT just about how to manifest or "call in" your soul mate.
Revolutionize Your Love is NOT for you if you want to learn how to flirt or write a dating profile, because I don't know how to do either of those things.
---
No more settling.
No more selling yourself short and being with people who aren't worth your time; and no more avoiding the entire scene all together.
There is nothing better than being happy in love,
but it requires a risk like no other.
Are you ready to make the leap?
CHECK WHAT OTHER STUDENTS ARE SAYING ABOUT THE REVOLUTIONIZE YOUR LOVE CLASS.
Before taking this program Jenev, I was completely frustrated with my negative relationship patterns. I couldn't "just stop" dating the same type of man over and over!
During my time with Jenev, I learned a ton about myself as well as valuable healing tools to help me overcome my fears and make me more comfortable within myself and with pursuing a romantic relationship.
Jenev provides a supportive, knowledgeable, platform in which I honestly felt for the first time since high school that a successful love relationship was possible, and even good for me!
I appreciate Jenev's ability to give better support than many self-development experts, who just say to leave a relationship more often than not if you are having issues.
However, Jenev is able to come from a place that highly values romantic relationships but at the same time doesn't allow you to settle. I learned a lot about my negative relationship patterns and started the path to healing them.
You have to be willing to participate and do the digging within yourself, but the class format facilitates this difficult process greatly by providing spaced-out audios, written descriptions and prompts, and a supportive group of like-minded individuals.
Jenev has been invaluable in shifting the trajectory of my relationship with my partner of 7 years. Not only has the way we talk to and treat one another changed tremendously, these changes have had an even greater impact because they have happened within the context of a much deeper understanding regarding love relationships, our early messages about love, our patterns in love, and what's really going on when two people who love each other can't connect.
TAKE ADVANTAGE OF THIS OFFER TODAY AND GET THE FOLLOWING BONUSES
BONUS #1 : Confident at Heart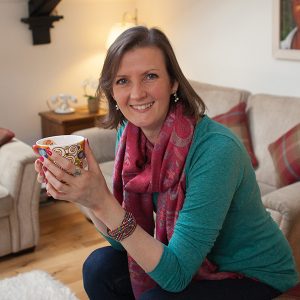 Free Audio Training with Sophia Lennox, Confidence Coach, of www.sophialennox.com
You will discover how to create soulful confidence in and out of love.
BONUS #2 : Unleash Your Inner Rockstar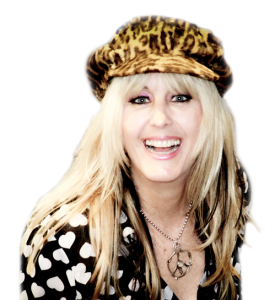 Free Audio Training with Share Ross, Rock n Roll Life Coach, of www.shareross.com
​
You will discover how to show up as a powerful rockstar in your life, by learning from a real life rockstar.


My 3-week training with Rick Gabrielly: Love Bonds: 3 Weeks to Savoring the Fruits of Richer Financial Communication – so you can make more love AND more money by finally being able to have a conversation ABOUT money with your significant other (value $297)
RESERVE YOUR SPOT IN THE PROGRAM TODAY!
This is a self-study program, but should Dr. Jenev run it LIVE again in the future, the price will go up, but you will have access to it by joining now!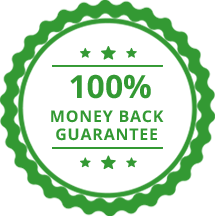 We will grant you a full money back refund, within 30 days of your purchase if you send the modules back to us completed.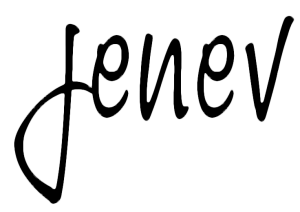 FAQ
Here are the answers to some Frequently Asked Questions:
I'm not currently in a relationship. Is this for me?
YES! This will help you understand yourself and your patterns in love to set yourself up for success in your next relationship. The feedback from single people that we've received is that this course has been invaluable in helping them with dating and finding the right partner for them.
Is this designed for everyone?
YES! This will help you understand yourself and your patterns in love to set yourself up for success in your next relationship. The feedback from single people that we've received is that this course has been invaluable in helping them with dating and finding the right partner for them.
Start Your
LOVE REVOLUTION